WOW! Two new champions within two weeks – Our siblings Ch. Funatic Get Lucky & Ch. Funatic Game On!
Two years ago they were such cute puppies don't you think :-)
I'm so proud of our two siblings Maija & Max. They turned two years old on October 2nd and now both are already champions of two countries.
Maija, FUNATIC GET LUCKY, has been shown very sparingly. She won her first CAC in March, 2nd CAC in the beginning of September, then a week later we visited Latvian specialty where she won Latvian Club Winner title and LV CAC and the first weekend of October the day she turned 2 years she won CAC at group show in Tuulos and that made her Finnish and Latvian Champion.
Max, FUNATIC GAME ON, has been more frequent participant at shows than her sister and has had quite a resume. He started  well already from junior classes and took Finnish Junior Winner 2015 title from his last show as a junior. He has won 7 CACs from Finland under 2 years of age, one CACIB, three BOS and two BOB. A week before he turned two years he also visited Estonia and won two EE CAC and then three weeks later he went back to Estonia and won 3rd EE CAC making him Estonian and Finnish Champion! Thank you Natalia for doing such terrific job with Max!
The siblings also participated temperament test soon after their 2nd  birthday and both passed with rather typical assessment for a Bernese. Max probably thought he was in an amusement park and Maija was her happy-go-lucky self and thought people will handle most of the tough decisions and she doesn't need to worry much.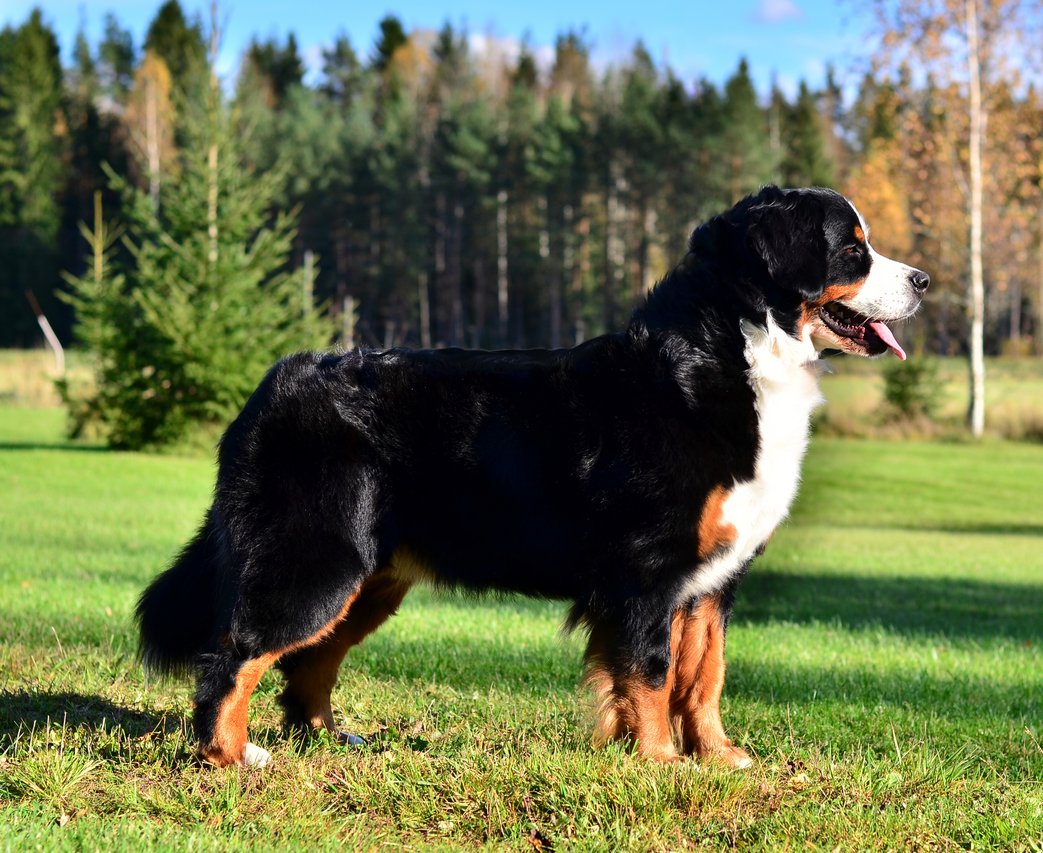 FI & LV CH, Latvian Club Winner 2016
Funatic Get Lucky
(Ch. Funatic Jon Stoppable x Ch. Funatic Miss Behaving)
HD-B ED-1/0
DM SOD1A & SOD1B Clear by Parentage
LTE +86, secure to gunshots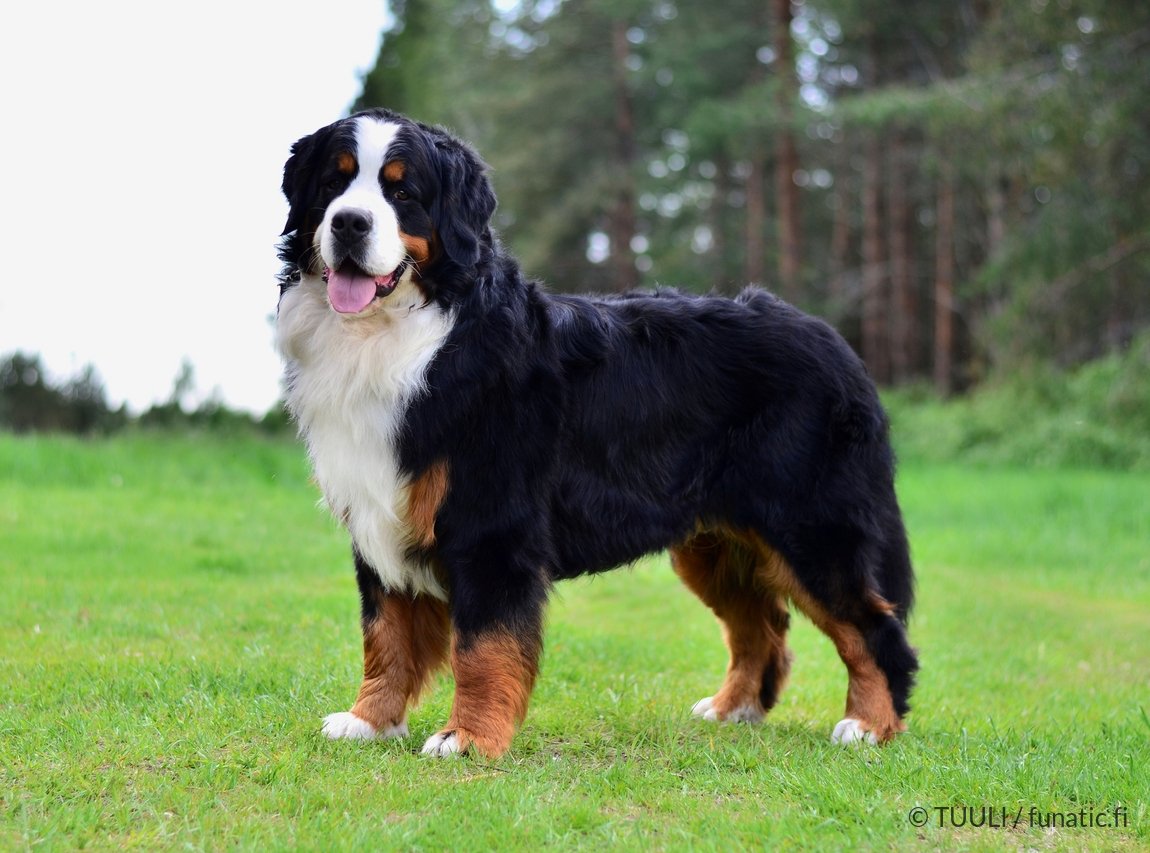 FI & EE CH, Finnish Junior Winner 2015
Funatic Game On
(Ch. Funatic Jon Stoppable x Ch. Funatic Miss Behaving)
HD-B ED-0
DM SOD1A & SOD1B Clear by Parentage
LTE +140, secure to gunshots